Missions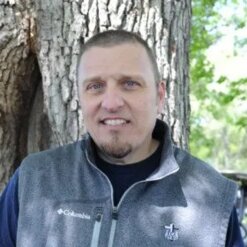 Matt and Dale Miller
Organization: Fellowship of Christian Athletes (FCA)
Serving: Eastern Panhandle/WV: Berkeley, Jefferson & Morgan Counties
The FCA goal is to see the world transformed by Jesus Christ through the influence of Christian coaches and athletes. Matt will seek to make disciples through engaging, equipping, and empowering coaches and athletes to know and grow in Christ and lead others to do the same. This process happens through Bible Studies called HUDDLES within area schools, special events, camps, and clinics.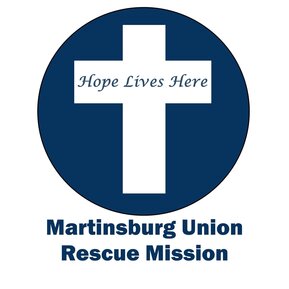 Martinsburg Union Rescue Mission
Serving: Martinsburg & Surrounding Communities
The main purpose and the reason the Rescue Mission exist is to fulfill the great commission. Serving three meals a day, seven days a week, 365 days a year, to anyone who needs a meal, the Rescue Mission provides shelter and support for men who would otherwise have no home.

Good Samaritan Free Healthcare
Serving: Berkeley County and surrounding Communities
Mission statement: Sharing God's love through caring for His people.
Good Samaritan is a 501c3 Christian nonprofit that provides free medical care for the uninsured and underinsured in the Eastern Panhandle of WV. The core of our operation is to follow Christ and to serve Him with our talents because of his love and mercy for all of us. Good Samaritan as a faith-based clinic relies on financial support to continue.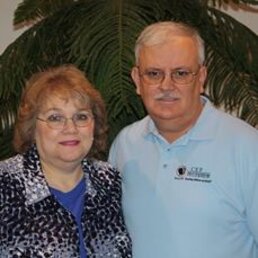 Randy Bradley
Organization: Child Evangelism Fellowship (CEF) Position: Local Director
Serving: Eastern Panhandle/WV
CEF is a Bible-based interdenominational faith mission organization. Who seek to: evangelize boys and girls with the Gospel of the Lord Jesus Christ, disciple them in the Word of God and seek to establish them in a local church for further Christian living. Everything we do must align with these three actions. They are, in a way, a filter through whichall we strive to do, passes through. Two primary ministries fulfill our purpose – The Good News Clubs and 5-Day clubs

AbbaCare, Inc is a Christ-centered organization that exists to encourage sexual integrity, empower life-affirming pregnancy and parenting decisions, and strengthen relationships through its medical services, education, and resources.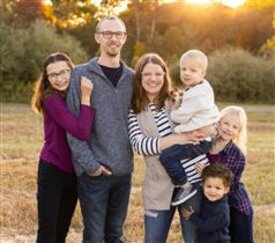 Ryan & Abigail McFarland
Organization: New Life Global Ministries
New Life Global Ministries exists to help followers of Christ, follow Christ... here, there, and everywhere until there is no place left without the gospel. Ryan and Abigail serve as missionaries with NLGM to encourage, equip, and empower local disciples with simple and biblical training to be multiplying healthy disciples and churches from their neighborhoods to the nations. They work with disciples and churches locally, around the United States, and in various countries around the world.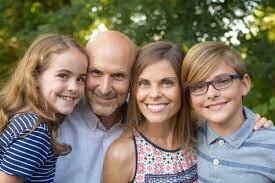 Daniel & Karrie Bethel
Spain
Organization: Ethnos 360
Daniel serves as the Director of Church Planting and facilitates healthy church-planting teams among least-reached areas worldwide. Karrie serves as the Women's Ministry Director. They carry out this task by leading 12 Affinity Group leaders who oversee the fieldwork globally.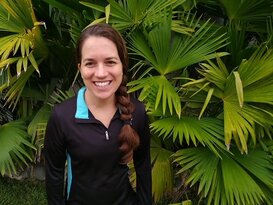 Sharon Mihill
Papua New Guinea
Organization: Ethnos 360
Few countries can match the cultural diversity of Papua New Guinea (PNG), whose 7 million people speak more than 800 languages, and live mostly in rural, indigenous communities. In 2009, a group of Madak believers began to gather together to be taught by the missionaries from God's Word. Today they gather together on their own and are taught by their fellow clansmen. The church is functioning and maturing with the leading of the Holy Spirit. There are other churches on New Ireland (PNG) as well, and these believers and leaders continue to grow in their relationships with each other as they help, encourage, exhort, and correct each other. Pray as a change of location for ministry within Papua New Guinea is considered for Sharon's team.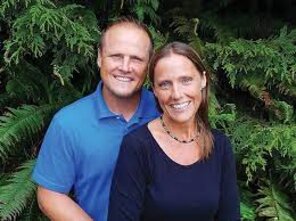 Mark & Katherine Rittersbach
United States
Organization: Ethnos360
Mark & Katherine serve as representatives for Ethnos360 in the northwestern part of the USA. They are grateful to be part of Ethnos360, an organization whose goal is to see mature churches planted among every people group.
The Rittersbach's ministry of mobilization and purposeful interaction in local churches, schools, colleges, camps, conferences, and homes, challenges individuals and churches to greater involvement in missions. They also periodically lead teams for mission-related activities and church planting ministries worldwide. They desire to link the body of Christ to the needs worldwide and to be a part of raising up, encouraging, and facilitating the next generation of church planters. Like those who serve overseas, USA missionaries are responsible to raise financial support to pay their salary and ministry expenses, looking to God, trusting only in Him to provide through His people.