Leadership
Leadership
───────────────────
Pastors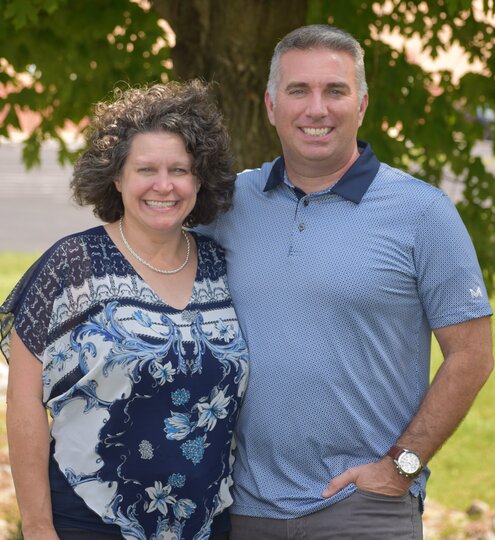 Lowell McDonald
Teaching Pastor
Pastor Lowell grew up in West Virginia and has lived in Berkeley County since 1992. He put his trust in Jesus Christ during his high school years and began experiencing spiritual growth and development through the discipleship of several key men in his early adult years. His spiritual journey has given him a great burden for evangelism and personal discipleship.
Lowell has earned a Bachelor's Degree from West Virginia University in Mathematics and Secondary Education, a Masters of Biblical Ministry from Baptist Bible Seminary, and a Masters of Divinity from Liberty University. After teaching mathematics in Berkeley County for several years, Lowell served for 11 years in a variety of pastoral roles at Independent Bible Church in Martinsburg, WV, working primarily with families, couples, and teenagers. In 2008, Lowell led the founding team that planted CenterPoint Bible Church. Today, Lowell serves as the Lead Pastor of CenterPoint and is especially passionate about the accurate and compelling preaching and teaching of God's Word and following Jesus's call to invest his life in making disciples.
Lowell enjoys being married to his high school sweetheart and best friend, Nancy. Nancy also grew up in West Virginia and enjoys ministry as a teacher at Spring Mills Middle School. Together, they have raised four amazing children: Jacob (and wife, Megan), Rachel (and husband, Neil, and daughter, Violet), Daniel (and wife, Ivy), and Anna. Lowell and Nancy enjoy almost any activity that includes the outdoors; however, golf, fishing, and hiking are their favorites.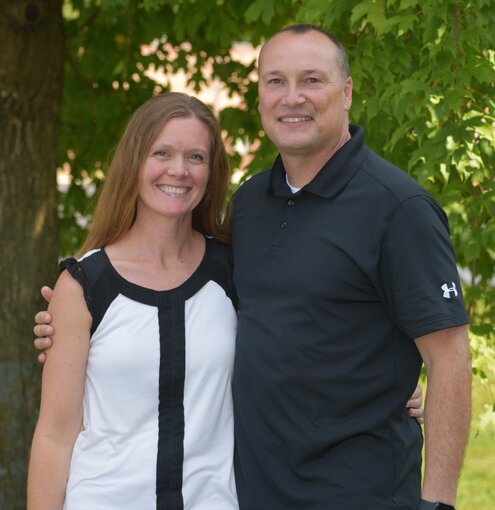 Billy Hearn
Connecting & Youth Pastor
Pastor Billy Hearn is the Connecting Pastor here at CenterPoint Bible Church. His main goal in ministry and life is connecting people to God and each other. This is accomplished by assisting Pastor Lowell through the shepherding care of all our church family, leading our Youth Ministry, and representing Christ and CBC among our community and schools.
Billy was one of the very first individuals to begin the process of planting CenterPoint Bible Church in the Spring Mills area. Quickly joining Pastor Lowell on this faith-building journey, he and Lowell were graciously sent from 2 established Bible Churches to launch CenterPoint Bible back in September of 2008.
A graduate of Appalachian Bible College and Lancaster Bible College, he has kept his roots in the Eastern Panhandle. Pastor Billy truly loves the great state of West Virginia. Born and raised in Berkeley County, there is nowhere else he would rather be. Much love and support come from his wife, Alicia, and their 3 daughters, Hannah, Madelyn, and Ava. What does Billy enjoy?... God's creation, relationships with people, the joy of laughter, the smell of a wood fire, and making peace.
Interesting facts:
· Enjoys soccer and has the surgeries and scars to prove it!
· One grandfather was born in 1893, and the other was a coal miner from Glen Jean, WV.
· He has never met a stranger.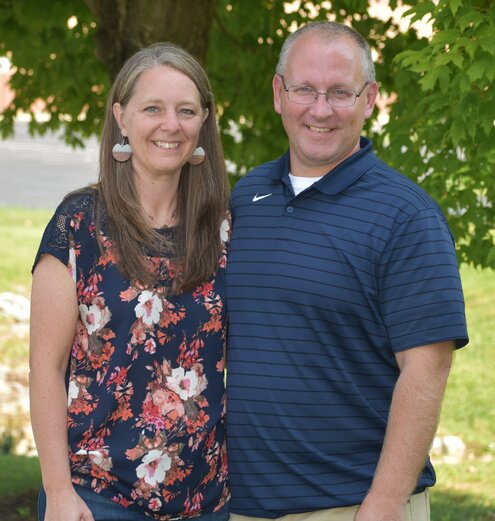 Brock Keppley
Shepherding Pastor
Brock Keppley is one of the Shepherding Pastors at Centerpoint Bible Church and has been part of the Pastoral staff since 2008. His primary responsibilities include discipleship, focus groups, and small groups. Brock graduated from Appalachian Bible College with a double major in Bible and Pastoral Studies.
He and his wife, Amy, both grew up in Pennsylvania. They now have three boys, Michael, Jared, and Nathan, and have lived in Martinsburg since 2003.
Brock really enjoys teaching, golfing, and watching sports. His favorite Bible verse is Colossians 2:6-7, "Therefore, as you have received Christ Jesus the Lord, so walk in Him, rooted and built up in Him and established in the faith, just as you were taught, abounding in thanksgiving."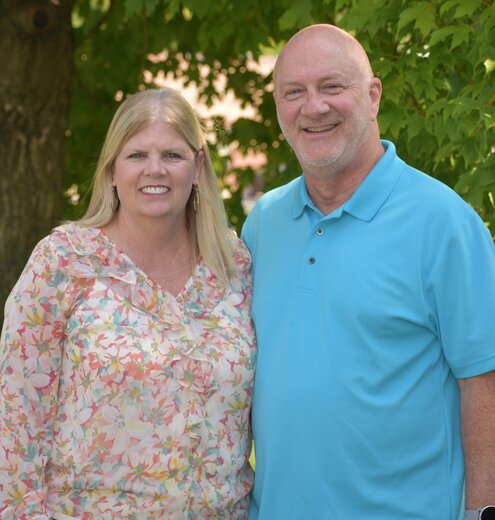 Steve Dopson
Shepherding Pastor
Steve Dopson is a shepherding pastor at CenterPoint Bible Church. His primary responsibilities include worship leader, teaching, and leading the finance team. Steve graduated from Shepherd University with a degree in accounting and is the owner of Dopson & Associates, CPA's.
Steve and his wife, Julie, have been a part of CenterPoint since 2010. They both grew up in the Eastern Panhandle of WV and have been lifelong residents of the area. Steve & Julie have 3 grown children, Tyler, Drew, Hannah, and 2 granddaughters, Hartley, and Bailey.
Steve has a true heart for worship and is passionate about leading a community of believers to a closer knowledge of the Lord. In his spare time,
Steve enjoys golfing and spending time with his granddaughters. A bible verse that has been most impactful on his life is Proverbs 3:5-8: "Trust in the Lord with all your heart, and do not lean on your own understanding. In all your ways acknowledge him, and he will make straight your paths. Be not wise in your own eyes; fear the Lord, and turn away from evil. It will be healing to your flesh and refreshment to your bones."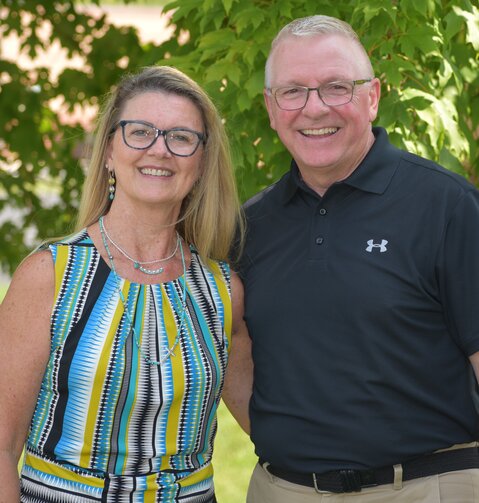 Dean Kline
Shepherding Pastor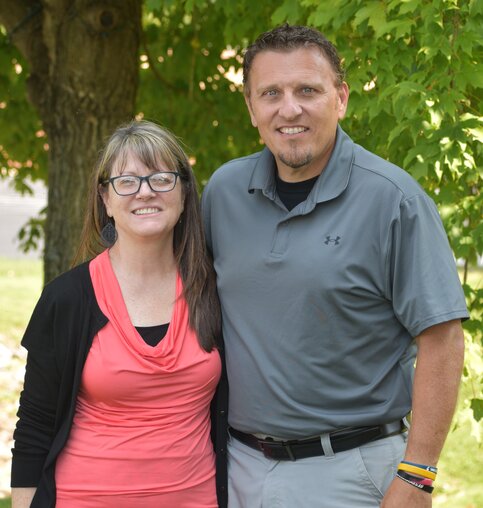 Matt Miller
Shepherding Pastor
───────────────────
Other Leadership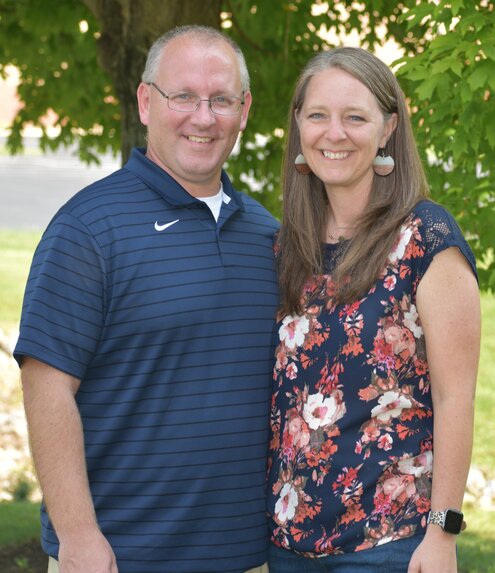 Amy Keppley
Children's Ministry Director
Amy Keppley is the Children's Ministry Director at CenterPoint Bible Church and has been part of our full-time staff since 2021. Her primary responsibilities include discipleship, growth, fellowship, and outreach for children. She oversees our Sunday morning classes from birth through 5th grade and coordinates a Good News Club for Spring Mills Primary School. Amy graduated from Appalachian Bible College with a double major in Bible and Missions. She and her husband, Brock, both grew up in Pennsylvania.
They now have three boys, Michael, Jared, and Nathan, and have lived in Martinsburg since 2003.
With over 20 years of teaching experience in grades K-5, Amy is passionate about introducing children to Christ and helping them grow in their relationship with Him.
In her free time, Amy enjoys experimenting with new recipes, reading, playing the piano, and eating pizza. One of her favorite verses is Micah 6:8. "He has told you, O man, what is good; and what does the Lord require of you but to do justice, and to love kindness, and to walk humbly with your God?"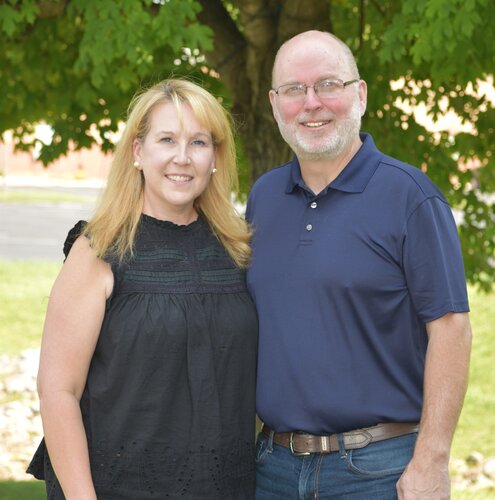 Christy Angliss
Office & Communications Manager
Christy has been the CenterPoint Office Manager since March of 2011. She and her family were part of the CenterPoint church plant team in 2008. She grew up in Hedgesville WV, graduated from Martinsburg Christian Academy in 1988, and attended Liberty University in Lynchburg, VA. where she met her husband Tim, a Liberty graduate from Greenville, Ohio. They were married in 1991 and have four adult children, two bonus daughters, and a granddaughter, Stephen his wife Kimmie & daughter Anna, Alex, Jake & his wife Emily, and Sarah. Tim & Christy have lived in Greencastle, Pa since 1999.
Christy finds joy in being a support to the Pastors and Ministry Leaders of CenterPoint while encouraging them to live out their God-given roles and gifts without thinking too much about the behind-the-scenes details.
In her free time, Christy enjoys reading, organizing, walking (preferably on the beach), date nights and traveling with Tim, and time spent with her family.